29 mai 2013
3
29
/

05
/

mai
/

2013
07:17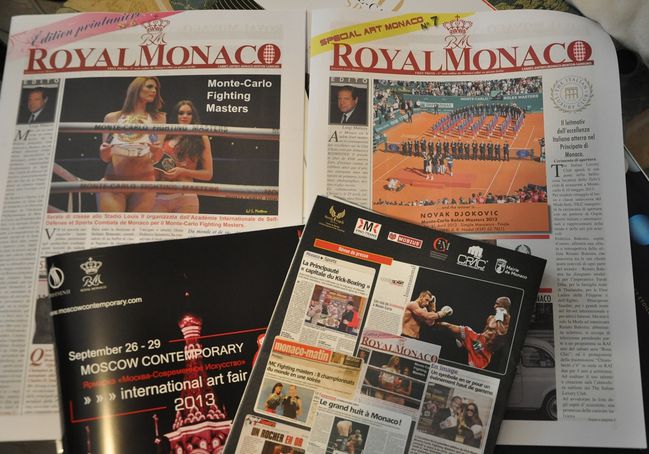 ARISF: NEW ERA BEGINS AT OLYMPIC MOVEMENT ORGANIZATION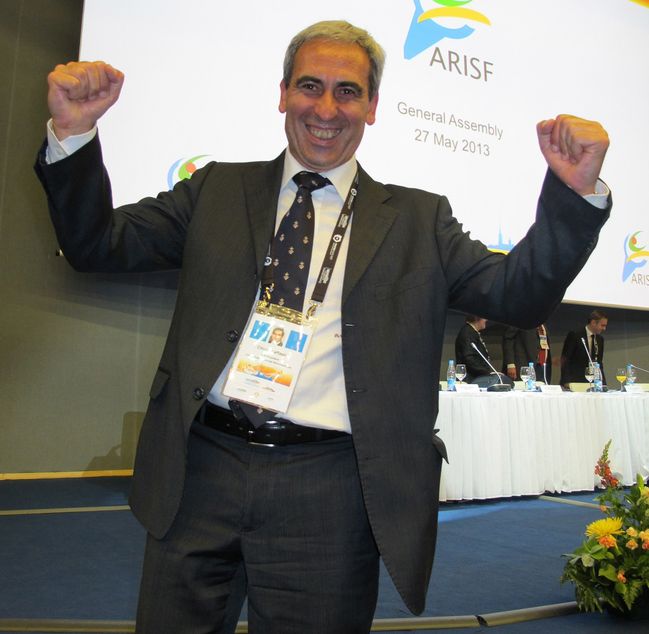 The new President of ARISF, dr. Raffaele CHIULLI

New President and Council Elected, World HQ Now In Lausanne, the Olympic Capital The Association of (IOC) Recognized International Sports Federations (ARISF) announced that its members have elected a new President and Council this past Monday, May 26th , 2013. The 33International Sport Federation members of ARISF are each recognized by the International Olympic Committee ( IOC) as the "World Governing Authority" for their respective sport. Collectively, they represent hundreds of millions of sport practitioners and fans.

Dr. Raffaele Chiulli was elected President of ARISF for a 4-year term by a wide margin over his challenger. Dr. Chiulli, who has served on the ARISF Council for the past 4 years as a director, is President of the UIM - International Powerboating Federation, based in Monaco.
Mr. Fernando Aguerre was elected as ARISF Vice-President. Mr. Aguerre has been President of the San Diego, USA-based International Surfing Association for nearly 20 years and is an expert in youth marketing and branding.

Mr. Riccardo Fraccari was elected as Secretary General. Mr. Fraccari serves as President of the Lausanne-based International Baseball Federation, which is actively engaged with the IOC seeking to reinstate the sport in the 2020 Summer Olympic Games.
ARISF's Directors now include Dr. Keith Calkins (USA, President Emeritus, International Racquetball Federation), Mr. Harold Vervaecke (Belgium, Secretary General, International Life Saving Federation), and Ms. Molly Rhone, (Jamaica, President, International Netball Federation.)
Dr. Chiulli ran on a campaign of immediate and effective change. Upon his election, the new President remarked, "Much has been accomplished by ARISF, but I cannot remember a time when we have been faced with so many challenges that touch the very soul of our institution. It is my pledge to work hard to make ARISF much more relevant to all its stakeholders - International Federations, SportAccord, the IOC and others."

Dr. Chiulli announced his intention to lead ARISF to form a closer working relationship with the IOC and
its related organizations, ASOIF and AIOWF (representing the Summer and Winter Olympic Games International Federations respectively), in an effort to include ARISF members in the Olympic Sports Programme and to find a way for the IOC to add new sports.
The ARISF President announced that he will also seek to form a strong alliance between ARISF, SportAccord and the SportAccord Convention, which is the most important gathering of Olympic Movement organizations and leaders every year.

The newly elected President and Council took their first big step within only 24 hours, announcing that ARISF will move its headquarters to Lausanne, Switzerland, home of the IOC and all the major related sports organizations. This bold step sends a clear signal that Dr. Chiulli intends to immediately engage the Olympic Movement on a face-to-face basis.