23 décembre 2011
5
23
/

12
/

décembre
/

2011
13:17

ROYAL MONACO RIVIERA WEB MAGAZINE
PRESENTS:
MEDICINE & CHINESE TRADITIONAL MEDICINE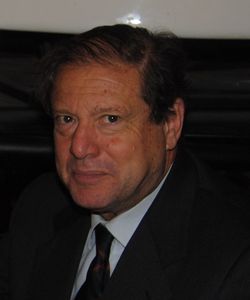 Luigi Mattera is a certified by CERFPA (St. Laurent du Var-France) in HOMEOPATHY (biennale) & ZUO TUINA MASSAGE OF TRADITIONAL CHINESE MEDICINE - Online certificate from TEXAS CHIROPRACTIC COLLEGE (Pasadena-Texas 2007) in CHIROPRACTIC SPORTS & CHIROPRACTIC TREATMENT OF GOLF INJURIES.
In the past, has been Captain aboard tanker ships . He got University doctorate in Foreigner and Litterature Languages (IULM Milano - Italy) and 3 years University Diploma in Public Relations and Discipline Administration (IULM Milano)

PRESENTS:
GLI AUGURI DEL PROFESSOR FRANCO BORRUTO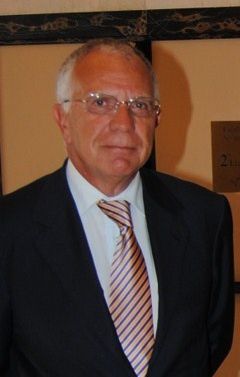 Voglio scrivere a coloro che amo
Da molto tempo , queste parole indugiano sulla tastiera .
Essi sembrano chiedermi di dare loro un senso, che possano esprimere ciò che intendo .


A questo punto ho avvicinato le mie mani alla tastiera ... e ho cercato di dar loro un senso
In realtà queste parole sono più ansiose di me di essere scritte .
Anche se sembravano il punto finale di una frase che è rimasta incompiuta fino ad allora.


Forse ho commesso un errore iniziale per scrivere due volte la parola "voglio".
Forse l'incertezza mi ha impedito di esprimere il desiderio, con un imperativo.
Forse a questo mi ha portato attraverso frammenti di ricordi di quest'anno, che è corso via, in cui molte cose sono accadute.
Non so se l'insieme è meglio, peggio o uguale a un altro anno, ma questa volta
è stato diverso


Recentemente, in un atto di particolare significato per me,ho finito un libro .
Avevo intenzione di evitare emozioni.
Non sapevo (o sapevo) Che questo è il risultato di esperienze vissute .
Fin dall'inizio ho avvertito l'esigenza di onorare persone speciali, tra cui le donne che nella mia professione mi hanno chiesto aiuto

In un certo senso hanno contribuito alla mia vita personale e alla mia carriera.

Costoro sono in me, una forma di me, mi hanno cambiato, mi invitavano a fare lo stesso con coloro che mi sono stati allievi e cui avrei potuto trasmettere quanto ho conosciuto .
Ho pensato ai miei Genitori con la parte piu dolce della mia mente, a quando ,come lasciando loro ho lasciato la loro casa la loro regione adesso il mio paese.


Ho pensato dei miei insegnanti di scuola primaria e secondaria in un momento in cui l'Italia dava priorità all'istruzione e l'università significava l'alloro.
E i miei professori di medicina nel momento in cui la mia patria esprimeva,nella mia disciplina, giganti mondiali.
Costoro hanno scritto nella mia anima il titolo nobilitante di Maestro di Vita.


Infine, i miei discepoli.
So che il mio diritto di parlare di discepoli è presuntuoso , ma non pensavo tanto al mio ruolo quanto al loro.
Non volevo fare riferimento a coloro che mi hanno avuto incidentalmente come un trasmettitore di conoscenza, perché ogni insegnamento è destinato ad essere caduco , per essere sostituita da nuove acquisizioni ... anche esse condannate a compiere il loro ciclo.
Invece, spiritualmente mi sono avvicinato quelli cui ho potuto mostrare i valori che hanno creato la Medicina : il primo gesto epimeletico di un essere umano verso un altro.
Se pensavo ai miei discepoli, era perché i miei maestri mi hanno insegnato che coloro che abbracciano il compito di educare sono solo strumenti nella perpetuazione di un percorso di arricchimento personale in grado di fornire arricchimento per coloro che - si spera!
- siano Meglio di noi.


Ad un certo punto della conoscenza emerge l'esigenza di "abbracciare", perché in questo sinonimo si simboleggia l'intenzione di coprire per intero.
E questo concetto è pervaso anche di emozioni.
Si abbraccia per mostrare affetto, protezione, per contenere, per coprire.
Coloro che abbracciano la medicina, a volte capiscono con segnali che ci dà la vita, che la nostra disciplina è gravosa .
Che ogni giorno, il primo aforisma di Ippocrate è la verità palpabile:. "La vita è breve, l'arte lunga", che scandisce con forza i limiti, soprattutto i propri limiti ,Grazie a Dio, dei miei limiti sono cosciente , anche se a volte mi
tradisce una forma di arroganza stupida.


Platone fondò la sua scuola dove si trovava il giardino di Accademo , bagnato dal fiume Cefiso, a sei misure da Atene.
Coloro che sedevano intorno al maestro hanno contribuito a sviluppare un momento fulgido , non solo della Grecia, ma della umanità.
Si sarebbe immaginato Accademo che ben altri fiori e frutti germogliassero nel suo giardino? : il diritto umano alla crescita personale, e altri frutti: la conoscenza che rende possibile la trasformazione dei diritti in realta che incarnano le aspirazioni e le speranze .


Gli esseri umani, per natura socievoli, si arricchiscono e noi abbiamo la possibilità di formare un gruppo con impazienza di imparare, e con l'umiltà di contribuire di portare l'acqua del Cefiso per annaffiare il giardino del sapere
Perché in ultima analisi, è sufficiente sapere che , senza il contributo di ogni goccia non potrebbe formarsi un oceano.


So di non aver scritto quello che volevo quando mi sono seduto alla tastiera.
Ma ho anche chiaro che a voi e molti altre persone "in pectore et in cor", devo molto.
Il mio oceano personale sarebbe un Mar Morto senza le gocce che voi e il resto di coloro che mi sono cari hanno contribuito.


Buon Natale!
**************************
I want to write to those I love

For a long time, these words lingered on the keyboard. They seemed to ask me to give them a sense that they can express what I mean.


At this point, I approached my hands to the keyboard ... and tried to give them a sense in fact these words are more anxious than me to be written.
Although it seemed to be final point of a sentence that has remained unfinished until now

Maybe I made an early mistake by written two times the word "want". Perhaps the uncertainty has prevented me from expressing a desire, with an imperative.
Perhaps this has led me through fragments of memories of this year, which ran away, in which many things have happened. I do not know if the set is better, worse or equal to another year, but this time was different

Recently, in an act of special significance for me, I finished a book. I had intended to avoid emotions. I did not know this would be the result of experiences. From the beginning I felt the need to honor special people, including women in my profession,they asked me for help
In a sense,they have contributed to my personal life and my career.
They are in me, a part of me, they changed me, and invited me to do the same with those who were my students and that I could pass on what I knew.
I thought of my parents with the most tender part of my mind, when, leaving them as I left their home to and their region, and now my country.

I thought of my teachers at primary and secondary school in one time when Italy gave priority to education and the university meant the laurel. And my professors of medicine at a time when my country expressed, in my discipline, global giants. They have written in my soul the ennobling title of Master of Life.

Finally, my disciples. I know that my right to speak of disciples is presumptuous, but I do not think so much about my role rather theirs. I did not want to refer to those that I accidentally transmitted my knowledge's, because each course is intended to be short-lived, and to be replaced by new acquisitions ... They also ordered to complete their cycle.
Instead, spiritually as I approached I could show the values that have created the Medicine: epimeletic the first gesture of a human being to one another. If I think about my disciples, it is because my teachers taught me that those who embrace the task of education are only tools in the perpetuation of a path of personal enrichment and can provide enrichment for those who will be hopefully! - better than we are.

At a certain point of knowledge emerges the need to "embrace", because this is a symbol synonymous with the intention to cover the entire. This concept is also imbued with emotion. It hugs to show affection, protection, to contain, to cover. Those who embrace the medicine, sometimes with signs understand that gives us life, that our discipline is serious. That every day, the first aphorism of Hippocrates is the truth palpable. "Life is short, art long," which strongly marks the limits, especially their limits, Thank God, I am aware of my limitations, even if I sometimes betrays a form of stupid arrogance.

Platon founded his school where was the garden of the Academio, bathed by the river Cephisus, six measures from Athens. Those who were sitting around the teacher helped to develop a brilliant time, not only of Greece but of the Humanity. Could imagine Academio that other flowers and fruits sprout in your garden? : The human right to personal growth, and other fruits: the knowledge that makes possible the transformation of the rights that really embody the aspirations and hopes.

Humans, by nature sociable, increased and we have the possibility of forming a group with impatience to learn, and with the humility to help to bring water of Cephisus to give wather to the garden of knowledge because ultimately, it is enough to know that without the contribution of each drop could not form an ocean.

I know I have written what I wanted when I sat down at the keyboard. But I also clear that you and many others "in pectore et corde" I owe a lot.

My personal ocean would be a Dead See without the drops that you and ,those who are dear to me , contributed to bring
Merry Christmas!
FRANCO BORRUTO