13 août 2012
1
13
/

08
/

août
/

2012
14:21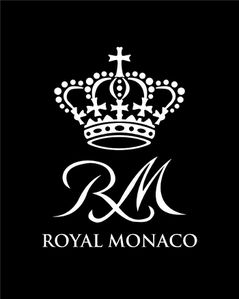 IL PRIMO WEB MAGAZINE AL MONDO DI MONACO DIVENUTO CARTACEO.
UNA CONTROTENDENZA CHE FA PROSELITI.
AOÛT BLOG RANK 77
130812
Swedish Prince attacked -
Sweden's Prince Carl Philip has been attacked outside a Cannes nightclub. The 33-year-old prince was not seriously hurt, the royal palace announced yesterday. The prince, third in line to the throne, was with friends outside the Baoli club in the early hours of Saturday when he "was attacked, unprovoked, by a person unknown to the prince and his party," according to a statement from the palace said. A palace spokesman told reporters that no decision had yet been taken on whether charges would be pressed. Prince Carl Philip is holidaying on the Riviera with his girlfriend Sofia Hellqvist.

Watch thieves caught - Two suspected watch thieves have been arrested at Juan-les-Pins. The pair, believed to be part of a group which has stolen watches valued at more than a million euros since the start of the summer, is being questioned by Nice detectives. The 23 and 26 year olds are due to appear before the Grasse court this morning. It is believed they are members of a mafia family from Naples.

Beach bomb recovered - An unexploded bomb has been found off a beach at Golfe-Juan. The 60-centeimetre long armament was discovered late Saturday in the water near rocks off the Soleil beach. Army bomb disposal experts came from Toulon to collect the shell, believed to be a relic of World War II.

Beach pollution scare - Swimmers have returned to the waters along the beaches of Cagnes-sur-Mer, after a pollution alert was lifted. The green flag returned yesterday to the beaches of the hippodrome. On Friday, swimming was prohibited after the discovery by bathers and fire-fighters, of what was described as "organic waste". While investigations continue into the source of the contamination, water tests yesterday showed it was safe for swimming to resume.

Monaco's special visitor - The sailing ship the Arc Gloria arrived yesterday in Monaco's quai Antoine 1er. The 74 metre vessel, and school to future officers of the Colombian Navy, has already been visited by around 400 tourists. This stop in Monaco, its first ever, is part of its annual training tour. She is open to the public from 9AM to 6PM. The Arc Gloria will be in the Principality until tomorrow.

Athletes strike gold - The Conseil General is rewarding the Côte d'Azur's 11 Olympic medallists with 54-thousand euros. Before the Games, the president of the Conseil General of the Alpes-Maritimes, Eric Ciotti, promised a 5-thousand euro reward for a gold medal, 3-thousand for a silver, and 25-hundred for a bronze. The swimmer Yannick Agnel from Nice will receive the largest sum with two gold medals and a silver – a total of 13-thousand euros.
Presidents on vacation - President Francois Hollande, and Former Presidents Nicolas Sarkozy and Jacques Chirac have become popular attractions in the Var. The three men are all in the area vacationing; with Hollande in Bormes-les-Mimosas, Sarkozy in La Lavandou, and Chirac at Saint-Tropez. In Lavandou, the paparazzi have deserted the gates of the Cap Negre, residence of Sarkozy's in-laws, in exchange for the Fort Brégançon, where the current President is staying. True fans of the former President continue to greet and support him, particularly during his regular bike rides.

Brangelina wedding mystery - Mystery surrounds the wedding of two of Hollywood's biggest stars, who are rumored to be tying the knot this weekend in the Var. The paparazzi have descended on the usually peaceful village of Correns, ahead of the expected nuptials of "Brangelina", Brad Pitt and Angelina Jolie. Although formally denied by the village mayor last Thursday, several photographers have nonetheless set up camp just in case.

Camp attacks confession - A known paedophile yesterday confessed to sexually attacking five girls who were on holiday at French campsites. The 32-year-old was arrested Friday over an incident in the early hours of last Wednesday in which an 11-year-old girl was attacked as she slept with her younger sister in a tent in the Ardeche region. The suspect subsequently confessed to four other recent attacks on girls holidaying in the area.

Speed camera bonanza - France expects to fill its coffers by a record-breaking 700 million euros in revenue from speed camera fines in 2012 - a rise that has seen a corresponding fall in road deaths since fixed "radars" were introduced in 2003. According to the French National Agency for Automatic Offences fines paid as a result of speed traps have almost doubled since 2007. Meanwhile, the National Road Safety Agency reported a dramatic fall in the number of deaths on French roads, from 7,655 in 2002 to 3,963 in 2011.

French supplies arrives - A French cargo plane carrying tonnes of aid supplies and medical equipment for Syrian refugees landed Saturday in Jordan for tens of thousands of Syrians who fled their country's violence. The Antonov aircraft is carrying 80 tonnes of medical and support equipment and more French supplies destined for Syrian refugees will be flown to Jordan soon. He said an A310 airliner carrying 85 medical and support staff, and seven tonnes of medical equipment arrived in Jordan on Thursday.
Investors will be wishing for a quiet week in stocks. The rising yields of Spanish and Italian bonds could send waves throughout global financial markets. In the absence of specific deadlines or meetings among EU policy leaders, investors around the world will be closely watching where both Spanish and Italian bond yields move this week to determine just how precarious the European debt situation has become.
Japan's economic growth slowed in the second quarter as the eurozone crisis hurt exports and domestic consumption remained subdued. Gross domestic product grew by 0.3% during the period from the previous three months. That is down from 1% growth in the first quarter. The economy expanded by 1.4%, compared to the same period last year.
An Italian cash-strapped budget airline, Wind Jet, has suspended all its flights, leaving hundreds of passengers stranded. The Sicily-based firm is now close to losing its operating licence after takeover talks with Alitalia failed. Further chaos is expected as some 300,000 passengers across Italy have booked tickets with Wind Jet in coming weeks.
OLYMPICS – The London 2012 Olympics ended last night with a spectacular musical closing ceremony and the official handover to the next host city, Rio de Janeiro. The three-hour show featured some of the biggest names of British pop from decades past, including the Spice Girls, George Michael and the Who.
The official Games flag was handed to the mayor of Rio before the flame at the Olympic Stadium was extinguished. At the close of the ceremony, watched in the stadium by the 10,000 athletes and 80,000 spectators, the flame was extinguished in dramatic fashion. Each nation will receive one of the cauldron's 204 petals.
The USA finished on top of the medals table with a total of 104 medals, including 46 gold; China was second, with a total of 87 medals, and 38 gold. The hosts were third, with 29 gold, 17 silver and 19 bronze, for a total of 65 medals.

GOLF – Rory McIlroy won his second major with an eight-shot victory in the US PGA Championship. The 23-year-old from Northern Ireland finished on 13 under, with Englishman David Lynn second. Four-time winner Tiger Woods ended on two under. England's Justin Rose and Ian Poulter were in a four-way tie for third.

CRICKET - Kevin Pietersen has been dropped for England's third Test against South Africa over reports he sent derogatory text messages about his team-mates. On Saturday, Pietersen removed his threat to retire but the England and Wales Cricket Board wanted confirmation he had not texted Proteas players. Pietersen's place had been given to Yorkshire's Jonny Bairstow.

FOOTBALL - Manchester City signalled their intent for the new season yesterday as they held off 10-man Chelsea to lift the Community Shield at Villa Park. Three goals in the second half ensured the Premier League champions came from a goal down to win the season's traditional curtain-raiser in a thrilling game.
Fine, hot and sunny across Monaco, the Alpes-Maritimes and Var. Light southerly winds. Temperatures: 28 – 31°. Overnight: clear skies, 17 – 23°.

And Finally

Alleged mafia boss Roberto Matalone evaded the police for two years, but a trip to the beach in southern Italy on Thursday proved to be his undoing. Accused of being part of the inner circle of the Pesce clan, one of the most powerful branches of the Calabria mob, he is married to the sister of boss Francesco Pesce, who was arrested last year hiding in an underground bunker. But Matalone, 35, turned out to be less shy than his brother-in-law. Surveillance footage released to the media on Friday showed him heading to the beach in shorts and a baseball cap, with a towel over his shoulder. Police arrested him as he raised his umbrella soon after arriving at the beach with his family. According to a local papeer, his beach reading material was a book called "Mafia Hunters" about how Italian police track mafiosi.